Are you looking to eat better and want a nutritionist in Leitrim to guide you? We have curated the ultimate list for you with the best nutritionists in Leitrim. Nutritionists can work with you to teach you more about nutrition, food and health. Working with a nutritionist may involve introducing a meal plan to improve your nutrition to gain a healthy relationship with food.
The following is the list:
1. Niall Brady Nutrition & Exercise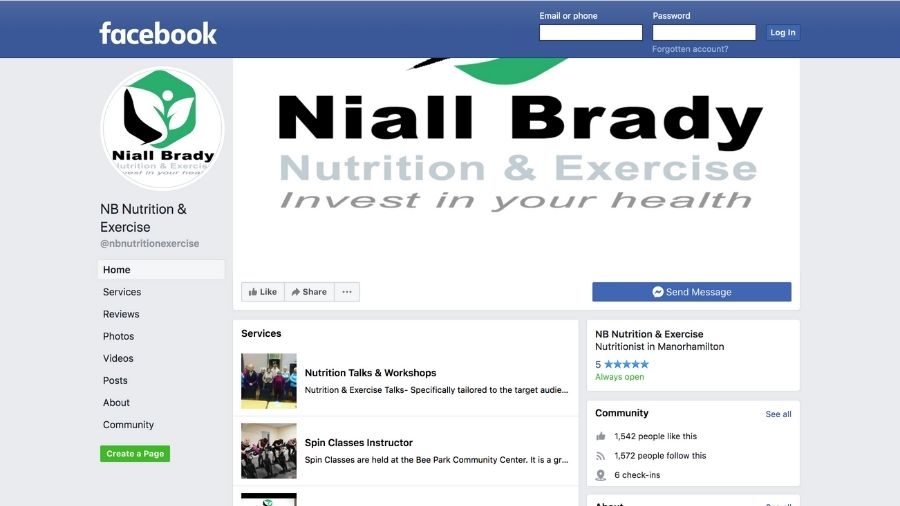 Address: Market Square, Main St, Manorhamilton, Co. Leitrim
Contact: 086 077 0257
Website: https://www.facebook.com/nbnutritionexercise/?modal=admin_todo_tour
About: Niall Brady Nutrition & Exercise is one of the best nutritionists in Leitrim. He offers many services including nutrition talks, workshops and nutritional consultations. Niall also offers a 8 week nutrition programme and a 12 week nutrition programme. These programmes include recipes, meal plans, portion sizes and weekly check-ins.
Reviews for Niall Brady Nutrition & Exercise:
Niall developed me a diet plan to suit my lifestyle, he took my job which includes shift work, family life and lack of time to prepare meals and created an easy quick plan which suited me. He was always available support me when things got tough and encouraged me to keep going. His meal choices not only helped me in my weight loss but also provided me with the energy I needed to sustain throughout the day and exercise. He taught me how to make better lifestyle choices, ones which are easy to permanently change and I am able to incorporate these changes into my family life also promoting health and well-being within them. – Sarah H.
2. Pulp Friction
Address: Bee Park Resource Centre, Manorhamilton, Co. Leitrim
Contact: 083 380 4749
Website: https://pulpfriction.ie/
About: Pulp Friction is a gym based in Leitrim. They offer a 6 week nutritional consultation package. It includes a tailored nutrition plan, recipes & lifestyle advice, a fitness tracker to monitor your health and support and check-ins throughout the 6 weeks.
Reviews for Pulp Friction:
The gym is always very clean and well kept with all the equipment you could need. Ciaran is always pleasant and friendly along with cian and darragh 👍 – Ruairi S.
Nutritionists in Ireland