Are you looking to eat better and want a nutritionist in Wicklow to guide you? We have curated the ultimate list for you with the best nutritionists in Wicklow. Nutritionists can work with you to teach you more about nutrition, food and health. Working with a nutritionist may involve introducing a meal plan to improve your nutrition to gain a healthy relationship with food.
The following is the list:
1. Foundation Health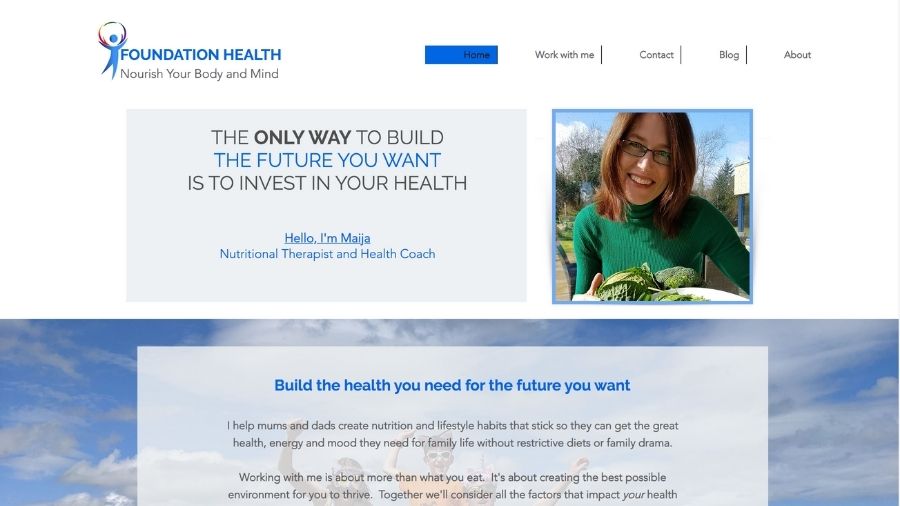 Address: Aghowle Lower, Ashford, Co. Wicklow
Contact: 086 825 8157
Website: https://www.foundationhealth.ie/
About: Foundation Health is based in Wicklow. They offer services such as nutritional therapy and coaching. The coaching is for 12 weeks and includes a personalised diet and lifestyle plan.
2. Gillian McConnell
Address: Trafalgar House, Trafalgar Rd, Rathdown Lower, Greystones, Co. Wicklow, A63 AY71
Contact: 085 770 8940
Website: https://www.insideoutnutrition.ie/
About: Gillian McConnell is one of the best nutritionists in Wicklow. She offers a range of services such as family nutrition, sports nutrition and corporate nutrition.
Reviews for Inside Out Nutrition:
I've met with Gillian on several occasions to talk about various gut related issues and with losing weight, and on both accounts she has absolutely delivered. One of the biggest advantages of using her services is that you get tailor made advice that fits your lifestyle perfectly. I would highly recommend her expertise, you're in a safe pair of hands! – M H.
Great friendly service and down to earth advice with super easy to use products. Love that there is no calorie counting. – Aisling H.
3. Alex Dobbs
Address: The Cova, Trafalgar Road, Greystones, Co. Wicklow
Contact: (01) 255 7846
Website: https://www.grassrootsnutrition.ie/
About: Alex Dobbs is a nutritionist located in Wicklow. She offers nutritional therapy and personalised diet plans.
Reviews for Alex Dobbs:
Alex helped us identify which foods caused our son's digestive issues and gave useful recommendations for eliminating them. His symptoms are much improved now. I would highly recommend Alex and found her to be extremely competent in her field of nutrition. – Alison O'D.
Alex has a wealth of knowledge and walks and talks this in her life with her children and herself. – Cathrine D.
4. Primal Health
Address: 9 Eglinton Rd, Bray, Co. Wicklow
Contact: (01) 211 6969
Website: https://www.primalhealth.ie/
About: Primal Health is based in Wicklow. They offer a range of nutritional programmes and recipes.
5. O'Leary Nutrition
Address: 17 The Rise, Meadowvale, Arklow, Co. Wicklow, Y14 EF40
Contact: https://linktr.ee/olearynutrition
Website: https://www.olearynutrition.ie/
About: O'Leary Nutrition is located in Wicklow. They offer nutrition for sports, pre & post natal and corporate wellness. They have weight loss programmes also available.
6. ProHealth365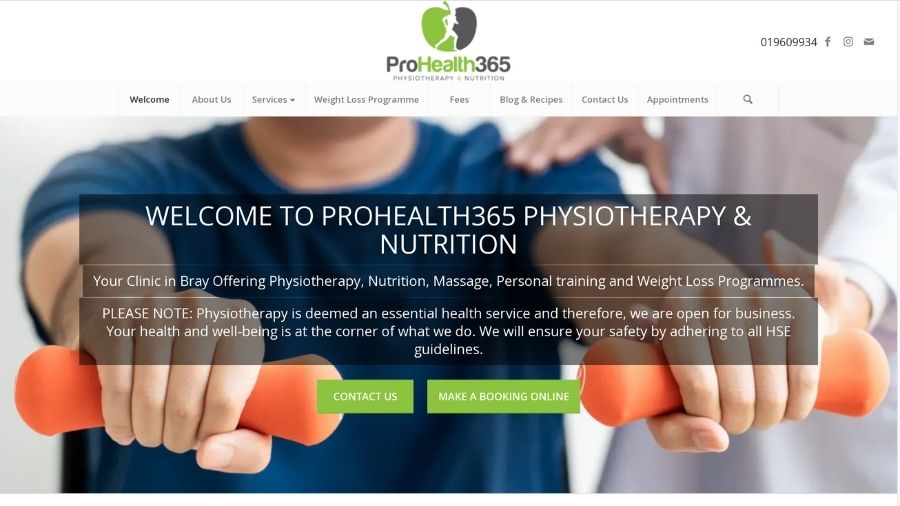 Address: Unit 5, 21 Beechwood Cl, Boghall Rd, Kilruddery Demesne East, Bray, Co. Wicklow, A98 YW89
Contact: (01) 960 9934
Website: https://prohealth365.ie/
About: ProHealth365 is based in Wicklow. They offer services such as nutrition and weight management. Recipes are available on the website.
Reviews for ProHealth365:
Rand is fantastic! She's so knowledgeable and has really helped me understand more about my chronic issues with my knees. She is also an amazing personal trainer, she will tailor a work out program specifically for you. Every week I'm seeing an improvement in my knees because of all the training I'm doing with Rand – Chloe B.
I could not recommend Rand and the Prohealth365 team enough!! Having sprained both my ankles during the summer, Rand was professional, outgoing, friendly, and pushed me just enough to make sure I made the progress I wanted to in a safe way. I was given exercises to perform at home, with the option to contact the team any time I had any queries. The ongoing support and guidance, as well as education in relation to my injuries and recovery, was outstanding. Happily recovered now, I am back to playing competitive hockey with minimal downtime all thanks to their guidance and techniques. If you're looking for a great physio, look no further! – Samantha H.
Having had some hip pain for a while, I went to Prohealth365 as they where able to accommodate appointments around my working schedule. Rand diagnosed my issues, gave me excellent treatment and a tailored exercises. Couldn't recommend her enough as now I am pain free! – Zara D.
Nutritionists in Ireland