Are you looking to eat better and want a nutritionist in Louth to guide you? We have curated the ultimate list for you with the best nutritionists in Louth. Nutritionists can work with you to teach you more about nutrition, food and health. Working with a nutritionist may involve introducing a meal plan to improve your nutrition to gain a healthy relationship with food.
The following is the list:
1. Rachel Graham Nutrition
Address: 15 Stapleton Pl, Demesne, Dundalk, Co. Louth, A91 REK2
Contact: 087 219 7968
Website: https://rachelgraham.ie/
About: Rachel Graham Nutrition is based in Louth. She offers many services such as nutritional consultations and nutrition for menopause. Recipes are available on her website.
Reviews for Rachel Graham Nutrition:
I recently took part in Rachel's online sourdough class, having struggled to make sourdough bread over the last 2 years I was at the point of giving up . This class has inspired me anew. The guidance received has been wonderful along with on going support is invaluable on my new journey. Straight away I have learnt so much and have produced lovely bread . Rachel is a wealth of information and happily shares this with her students, I am so glad I discovered this class – Jenny H.
Really enjoyed the meal prep course we attended today. Rachel warmly welcomed us into her beautiful home where we were able to watch, listen and learn a whole range of very useful tips for meal prepping, longevity of storing food & handy items with which to store food in. Delicious easy to follow recipes and lots of simple but tasty ideas of how to serve & mix up components to make amazing meals. A very concise course & I can totally recommend and you will also meet some lovely people too. Oh and the welcome snack is delicious!! Thank you Rachel we really enjoyed it 🙂 – Kerri G.
I recently attended a food prep workshop with Rachel. It has help me to totally change my diet. I was struggling to make positive changes to my diet as like most people I am very busy and on the road running here and there and takeaway was an easy option. Now I have so much food prep in advance that meals are quick and easy with little or no waste. It was the missing key for me. I can highly recommend this workshop, you will learn so much and have an enjoyable morning in a fabulous atmosphere with great company. I have signed up for Rachel's sourdough bread making workshop in Dec and can't wait. – Orla McD.
2. Ciara Ryan Nutrition
Address: 27 Fair St, Downtown Drogheda, Drogheda, Co. Louth, A92 DTW8
Contact: 087 795 5509
Website: https://www.ciararyannutrition.com/
About: Ciara Ryan Nutrition is located in Louth. She offers services such as nutritional consultations and food intolerance testing. Online courses and recipes are available on her website.
Reviews for Ciara Ryan Nutrition:
I came to Ciara for the consultation to help me lose weight and improve my eating habits. Most of my adulthood I avoided certain foods to keep a healthy weight and I always had a bit of extra weight on that I wasn't happy with. Ciara's plan was just what I needed !!! She listened to all my likes and dislikes and came up with the perfect plan for my busy lifestyle with a lot of useful tips, recipes and recommendations & was always happy to help in answering any of my questions. After just 2 months I feel great and the weight is just falling off ☺️ I stoped avoiding foods that I enjoy and I still lost weight… and not just that, I used so many of Ciara's tips, recipes and reconditions for my whole family which was fantastic. Ciara's service is amazing, I highly recommend and definitely be back again!!! – Lana D.
I am only with Ciara 8 wks and can not speak highly enough about her…I needed to lose weight.. serious sugar addiction…With Ciaras help I have dropped 11 pds and kicked my sugar habit, The plan Ciara gave me is specifically for me and my needs, that is why I chose her practice. can not recommend Ciara highly enough. – Sarah P.
I first started seeing Ciara 8months ago and since then I've had tremendous success. My health problems have resolved and I now have the skills and knowledge that help me make the right food choices daily. I would strongly recommend Ciara to anyone looking to improve their health and wellbeing. – Elma M.
3. Lisa Dunbar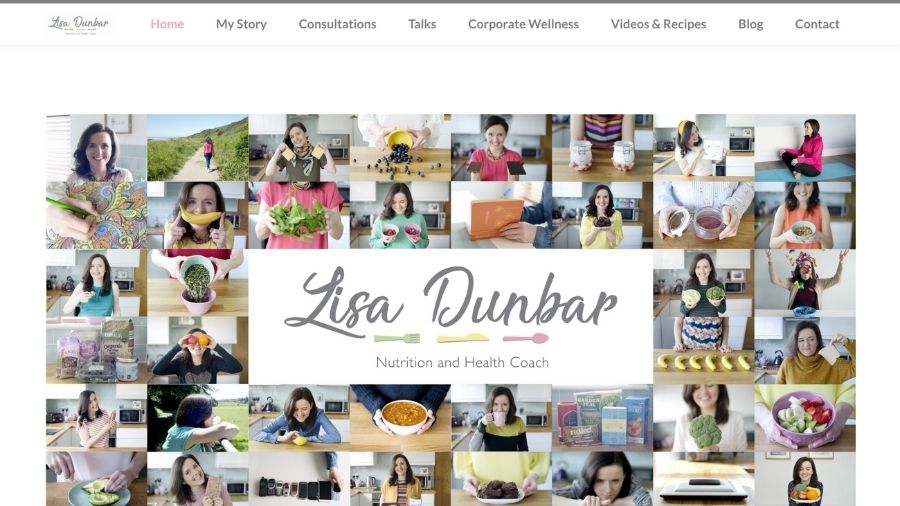 Address: Dundalk, Louth
Contact: 086 881 0296
Website: https://lisadunbarhealth.com/
About: Lisa Dunbar is one of the best nutritionists in Louth. She offers many services including 1 to 1 consultations, talks and workshops. Video recipes are available on her website.
4. Foodee Nutrition
Address: The Violet 4, The Square, Blackrock, Co. Louth, A91 V3WA
Contact: 087 986 2135
Website: https://foodee.ie/
About: Foodee Nutrition is based in Louth. They offer 1 to 1 nutritional coaching, group coaching and workshops. Consultation sessions ushually last 60 minutes and cost 90 euros.
Reviews for Foodee Nutrition:
Having completed a Food Matters programme with Denise I can happily say our eating habits have changed for the better. Practical information delivered in a fun interactive class! Enjoyed every aspect of the course! – Elaine C.
Would definitely recommend Foodee 4 week course. Course delivered in a relaxed, easy to follow way with lots of delicious, healthy tasters to try every week. It has made me think about what I put on my plate and in my girls lunch boxes to get the balance right. Denise is passionate about her subject and certainly has made me passionate about good wholesome food. Thanks Denise x – Sharon F.
I have just recently completed the Food Matters programme by Foodee. The course was well structured ,informative and communicated. It is a super course and Denise is passionate about nutrition and assisting others in improving their diets. I loved it and highly recommend Foodee to help you with all your nutritional needs. It was relaxed and fun. – Orna L.
5. Health With Food
Address: 35 Highfield, Drogheda, Co. Louth, A92 XEH4
Contact: johanne@healthwithfood.ie
Website: https://healthwithfood.ie/
About: Health With Food is located in Louth. They offer services such as nutritional therapy, consultations and food demos & workshops. Group talks are also available.
Nutritionists in Ireland