We've conducted some internet research to find the best gyms in Laois to kickstart your fitness routine. Are you looking to start going to the gym? Or have you moved to and want to find a new gym? Then this is the ultimate list for you. The list is not ranked in order of popularity.
The following is the list:
1. Pearson Fitness & Performance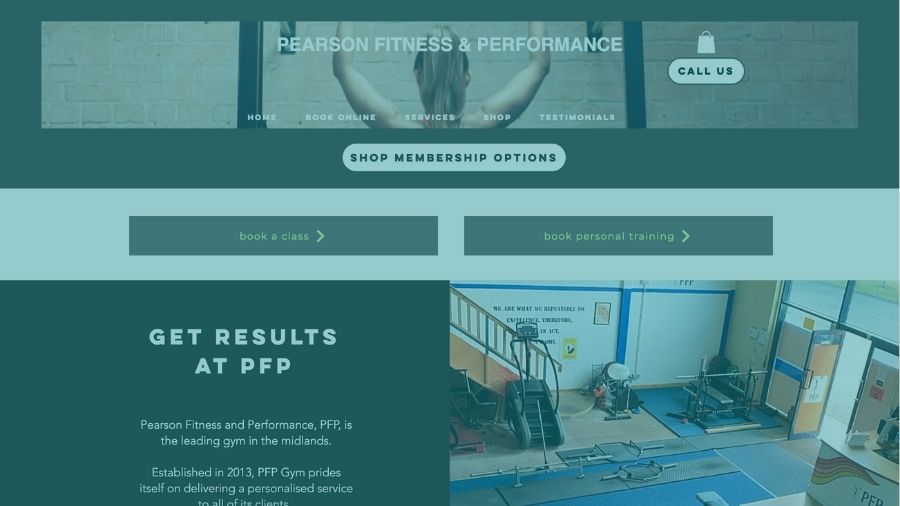 Address: Old xtra vison unit, bull lane, portlaoise, co laois
Contact: 085 8122441
Website: https://www.pearsonfitnessandperformance.ie/
About: Pearson Fitness & Performance is a gym that operates in Laois. It offers Personal training, Strength & Conditioning and nutritional plans. There are group classes also available that promise to fulfil your workout needs. Injury rehab is also available at Pearson Fitness & Performance. One of the best gyms in Laois.
Reviews for Pearson Fitness & Performance:
Best gym in the midlands. 👍👍 – Joe T.
This is a gym that offers great care and personal attention. Nigel is great at keeping you motivated, a great workout guaranteed! – Lisa O'C.
The coaches are brilliant in PFP. Every time I have been in PFP the atmosphere is great. There's great craic there too! – Muire H.
2. ClubVitae Portlaoise
Address: Maldron Hotel Portlaoise Abbeyleix Rd, Portlaoise, Co. Laois Ireland
Contact: 057 869 5960
Website: https://www.clubvitae.com/portlaoise/
About: Club Vitae is a gym located on the edge of Portlaoise town that has facilities such as Swimming Pools, a gym and essence spa. The gym also offers personalised training and the swimming pool is a great option for relaxing after an intense workout. Saunas & Steam Rooms also available at the pool.
Reviews for Club Vitae:
The aqua class is fantastic and very enjoyable. Chris and Gerry are fantastic instructors and always give a good work out and are great fun too ! Thumbs up for the King and Queen of aqua class 👍👑👑 – Eithne R.
Great place for workout. Friendly staff and all the equipment you need – Sammy S.
Great gym, great equipment that is maintained to a high standard. The staff are very friendly and helpful. Paul Thackaberry (fitness instructor @ club vitae) gave me excellent help, advice and instruction and not only did he help me reach the goals I set out but I significantly exceeded them. Thanks for all your help, patience and time – Mark O'R,
3. Priority Fitness
Address: MANOR ROAD, MOUNTMELLICK, CO. LAOIS
Contact: (057) 86 79462
Website: https://priorityfitness.ie/
About: Priority Fitness is a new gym located in Laois with a range of facilities. There is a wide range of fitness classes available that suit all levels from beginner to advanced. The staff are highly qualified. Everyone is welcome.
Reviews for Priority Fitness:
Nice and helpful staff, good equipment – Adam B.
Great gym, staff always welcoming, friendly, and always willing to help! – Andrew G.
Quality gym. Good selection of free weights. Plenty of cardio machines. TRX equipment. Clean changing rooms – Jessy C.
4. Ben Dunne
Address: R32 PT9K
Contact: info@bendunnegyms.com
Website: https://www.bendunnegyms.com/
About: Ben Dunne is one of the best gyms in Laois. Personal Training is available with plenty of trainers to choose from. The gym is fully equipped and has everything you need. There are multiple membership options available.
Reviews for Ben Dunne:
I like this gym, it's big and spacey, has a very good range of machines and weights and the people working here are very helpful and easy to approach. It's clean and ventilated , safe and affordable – Andreea B.
Ben Dunne gyms are the best value for money in Ireland you won't find a gym that offers you more than the amount of money you pay monthly – Mic G.
Best gym in the laois area. Every equipment needed is present. – William A.
5. Core Health & Fitness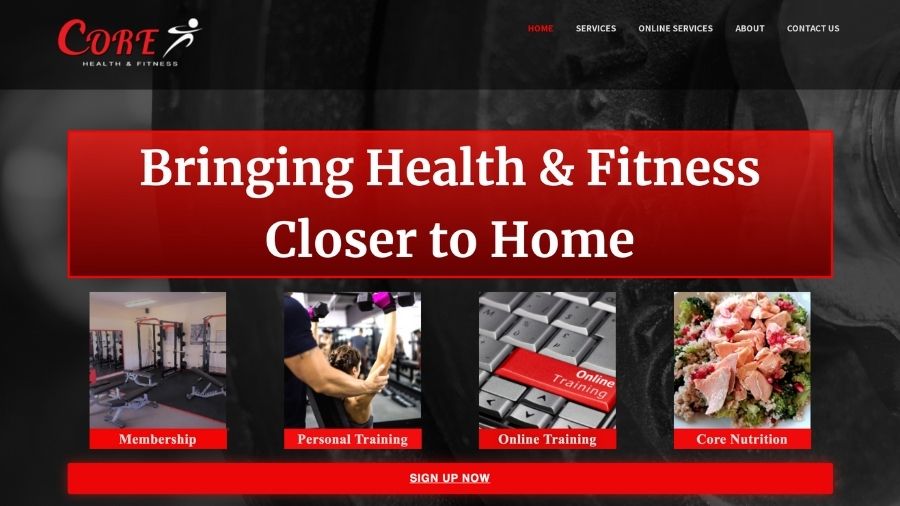 Address: Carrigan St, Durrow, Co Laois
Contact: 057 8740637
Website: https://corehealthandfitness.ie/
About: Core Health & Fitness is a fantastic gym located in Laois. It offers personal training, group classes and nutritional coaching. There are free weights and cardio equipment available in the gym. A great place to put your motivation to use. Online coaching is also available.
Reviews for Core Health & Fitness:
Love it great staff great machines it's hard work but it will pay off in the end I hope – Louise W.
Would recommend this gym to anyone. Great atmosphere and very friendly place. Gives you great workout as has lots of varied equipment. Joined for 6 months  – Tina R.
Popped in to the new core health & fitness club this morning for a work out. I was very happy with what machines were there. I had a great work out both cardio and weights. Everything there for both men and women. I have to say I'll be back .thanks . – Paul B.
6. Powerhouse Gym
Address: Powerhouse GymLink Rd, Droughill, Portarlington Co. Laois R32 T327
Contact: 085 747 0930
Website: https://www.powerhousegym.ie/
About: Powerhouse is a great gym based in Laois that offers great services. These services include fitness classes and  personal training. It is a great place to focus and get the support and motivation you need to get your results. Classes include Spinning and Bootcamp. The staff have years of experience in the fitness industry. One of the best gyms in Laois.
Reviews for Powerhouse Gym:
Deadly work out guys you should try it out love it – Maggie F.
Great gym and great instructors!! – Laura M.
Since I joined Powerhouse I have increased my fitness and overall well being. Before joining here my motivation to move was at an all time low. I come from a very sporty family and used to be an athlete years ago, but the kids came along and life happened. It's really great to join a community where people motivate and support each other to reach even higher goals than what they started out with. The guys are well qualified and I am really glad I joined here! – Lizl G.
Best Gyms in Ireland