We've conducted some internet research to find the best gyms in Monaghan to kickstart your fitness routine. Are you looking to start going to the gym? Or have you moved to and want to find a new gym? Then this is the ultimate list for you. The list is not ranked in order of popularity.
The following is the list:
1. The Fitness Habit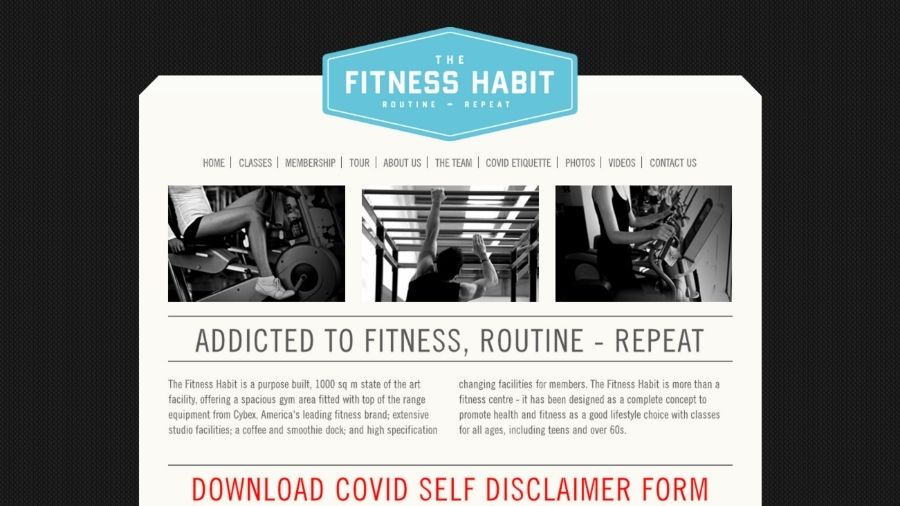 Address: the fitness habit, ballybay road, monaghan
Contact: 353 047 77943
Website: http://www.thefitnesshabit.com/
About: The Fitness Habit is a state of the art gym based in Monaghan with top of the range equipment. It is more than a fitness centre and has been designed to promote health and fitness as a good lifestyle choice with classes for all ages including teens and over 60s. The team have years in the fitness industry and are all qualified. One of the best gyms in Monaghan.
Reviews for The Fitness Habit:
The pilates class with our leader Shane is very enjoyable.. Tough too of course – Margaret C.
Excellent gym and classes are great. Staff are very friendly would definitely recommend this gym to anyone. 😁 – Deborah D.

Excellent place to achieve your goals! I'm happy with the gym and the positive atmosphere there. Great staff!! – Damian K.
2. Monaghan Institute Gym
Address: Monaghan Institute Education Campus, Armagh Road, Monaghan Town, Co. Monaghan, H18 FY94.
Contact: 047-84900
Website: https://monaghaninstitute.ie/student-life-monaghan-institute/mi-gym/
About: Monaghan Institute Gym has all the sporting facilities you need including sports halls, pitches, gyms, a fitness suite and studio. All the best equipment such as cardiovascular machines, resistance machines, a power cage and functional training equipment. Students get a fitness assessment and a tailored programme.
3. Four Seasons Hotel
Address: Four Seasons Hotel & Leisure Club Monaghan, Coolshannagh, Monaghan, H18 Y220, Ireland
Contact: 353 (0)47 81 888
Website: https://www.4seasonshotel.ie/leisure-club.html
About: Four Seasons Hotel has a range of facilities and services to offer. These include swimming pools with a jacuzzi & steam room, a fully equipped gym and fitness classes including spinning and yoga. The instructors are all highly qualified and ready to help you reach your goals.
4. Hillgrove Hotel
Address: Old Armagh Road, Co. Monaghan, H18 RK15, Ireland.
Contact: 353 (47) 81 288
Website: https://www.hillgrovehotel.com/spa/fitness-club/
About: Hillgrove Hotel & Spa offers a great fully equipped gym in their leisure centre. The gym welcomes both beginners and regular gym goers. Fitness classes are available each week. The gym opens at 6.30am. There is also a heated swimming pool and outdoor hot tub.
5. Coral Leisure Monaghan
Address: Coral Leisure Monaghan Ltd Clones Rd Monaghan H18 A384, Ireland
Contact: 0035347 81734
Website: http://monaghan.coralleisure.ie/
About: Coral Leisure is a gym equipped with amazing facilities such as weight machines, a swimming pool and a Tennis Court. This gym also offers a selection of classes including spinning and full body circuit. There is a range of membership options available.
Reviews for Coral Leisure:
Great sessions 💪 really feel each session when you leave the building , highly recommend and at very reasonable rates – Colin C.
First class facility, great staff. – Peter McC.
Excellent clean facility. Staff are very friendly and supportive. Always smiling and provide an excellent service would recommend for a swim anytime – Ciara L.
6. Darren Tierney Strength & Fitness
Address: Gortakeeghan, Monaghan, Ireland Monaghan
Contact: 04784466
Website: https://m.facebook.com/DarrenTierneyStrengthAndFitness/
About: Darren Tierney Strength & Fitness is a functional gym and training facility that focuses on coaching and helping people in all aspects of training and nutrition. Personal Training, Strength & Conditioning and Fitness Classes are all offered. Body Transformations and body fat analysis are also available. It is a members only gym.
Reviews for Darren Tierney Strength & Fitness:
Great gym, lovely staff, tough classes! – Warren H.
I'd like to say a big thanks to Darren and staff i've just finished the 6th week shred the fat course and lost 13lb with all the help of the staff, so i will be taking up membership now – Gerard McC.
Best gym in Monaghan by a long shot. – Mark C.
Best Gyms in Ireland