We've conducted some internet research to find the best gyms in Cavan to kickstart your fitness routine. Are you looking to start going to the gym? Or have you moved to and want to find a new gym? Then this is the ultimate list for you. The list is not ranked in order of popularity.
The following is the list:
1. Titan Strength and Fitness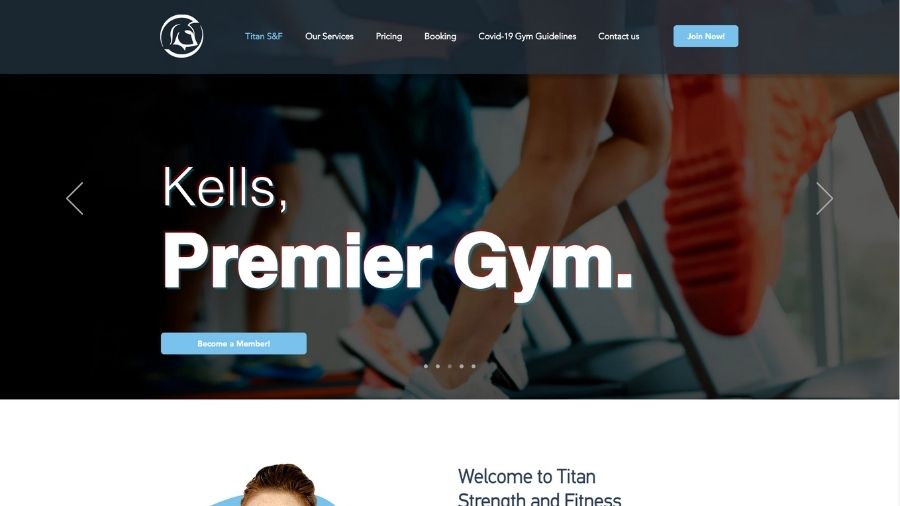 Address: Kells Business Park, Kells, CO Meath
Contact: 087 917 7501
Website: https://www.titanstrengthandfitness.ie
About: Titan Strength and Fitness is a spotless and fully equipped gym. The equipment is well maintained and up to the highest standard. The gym caters to beginners and regular gym goers and has a friendly, welcoming atmosphere. Both gym classes and Personal Training are available. Titan Strength and Fitness is definitely one of the best gyms in Cavan.
Reviews for Titan Strength and Fitness:
Great gym and enjoyable classes. Staff are very friendly and knowledgeable. Would recommend to all levels of fitness. – James B.
Love Titan…. excellent classes great variety on trainers loads of options on class times 7 days a week. Really great atmosphere, very well ran by owner Lauren… couldn't ask for more from a gym community! – Stacey H.
Very friendly and welcoming Gym and Fitness classes. Amazing set up, very talented instructors and something for everyone of all levels. – Patrick V.
2. BailieBorough Leisure Centre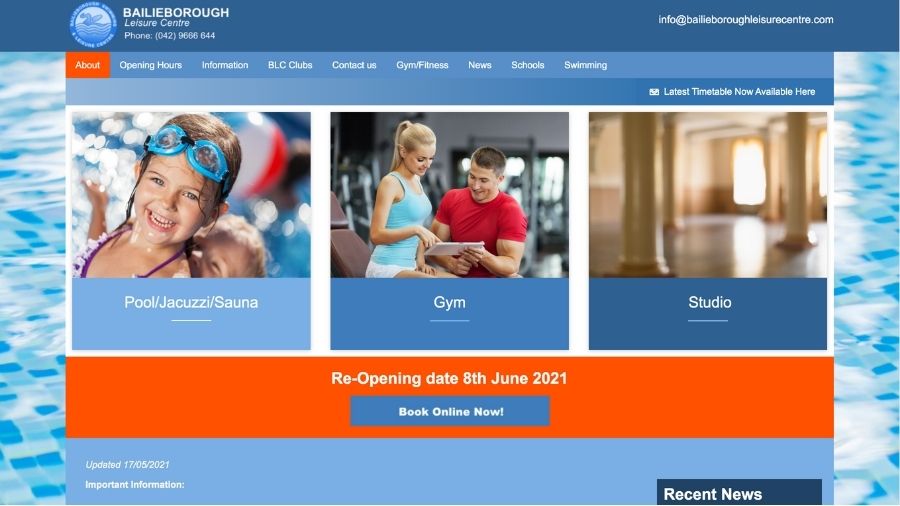 Address: Bailieborough Leisure Centre, Chapel Rd, Bailieborough, Co. Cavan
Contact: 042 966 6644
Website: https://bailieboroughleisurecentre.com/wordp/
About: Bailieborough leisure centre has everything you need in a gym. The facilities include studios, a pool, jacuzzi, sauna and gym. Classes are available both in the gym and in the studios. Free weights and cardio machines are available in the gym. The jacuzzi is also a nice place to relax after an intense workout.
Reviews for BalieBorough Leisure Centre:
Absolutely love this place the equipment that is on site in gym is so up to date. The staff are so pleasant – Edel C.
Great facilities and fantastic to have in the local community. Staff a very friendly and helpful – Finn T.
Very well run ,,,friendly helpful staff ,,,great facility love the steam room and jacuzzi – Michelle L.
3. The Zest Health & Fitness Club
Address: Cavan Crystal Hotel, Dublin Road, Co. Cavan, H12 P5E6, Ireland
Contact: 049 4360685
Website: https://www.cavancrystalhotel.com/
About: The Zest Health & Fitness Club is a great gym with amazing facilities. The gym has free weights and cardio machines which give an amazing workout. The pool is equipped with a sauna and jacuzzi and also offers aqua aerobics. No matter what kind of training you are looking for Cavan Crystal Hotel is sure to fulfil your needs.
Reviews for The Zest Health & Fitness Club:
The staff at Zest are always friendly and the gym is well kept and always clean. You cannot ask for more! – Sean S.
Really nice, clean gym – generous amount of parking & equipment inside – from a fellow gym owner… 5***** – Scott L.
Very large gym clean and tidy friendly staff and more equipment than any other gym I've visited – Marc N.
4. Cavan Leisure Centre
Address: Cavan Swimming and Leisure Complex, Drumalee, Cavan, Co. Cavan
Contact: 049 4362888
Website: http://cavanleisure.ie/
About: Cavan Leisure has a fully equipped gym with cardio vascular/resisitance equipment. It also has free weights and Powerplate areas. There is also a 25 MTR Swimming Pool with a Sauna, Steam Room and Jacuzzi as well as dual water slides. The Astro Turf is available to anyone looking to burn calories during a game of 5 a side. The staff are highly efficient and friendly. All instructors are experienced and very well trained.
Reviews for Cavan Leisure Centre:
Great facilities and changing rooms and very helpful and kind staff. Great for kids and adults alike with slides jacuzzi etc. – Callum K.
Lovely staff. Excellent facilities – Breege G.
Perfect place for football, badminton, gym and swimming – Manu A.
5. Dutchys Fitness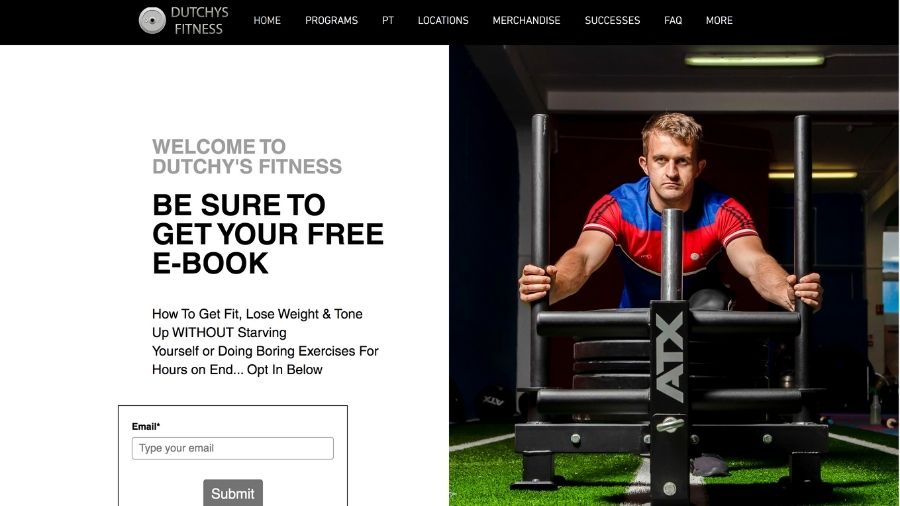 Address: Corlurgan Business park, Ballinagh Road, Cavan, County Cavan
Contact: (086) 080 5552
Website: https://www.dutchysfitness.com/
About: Dutchys Fitness is a gym in Cavan that specialize in Personal Training. There are different programmes available such as the 6 week body transformation and 12 week lean plan. A great gym for anyone looking to lose weight. Merchandise also available. This is a gym for anyone who is serious about transforming their bodies!
Reviews for Dutchys Fitness:
Top class facility!, the trainers know their stuff and the circuits are very encouraging and rewarding. Would highly recommend. – Michael W.
Best gym in Cavan! Dutchys is a support system of its own, the coaches are fantastic and so encouraging! I can't recommend enough! – Emma M.
Would recommend Dutchys to anyone. Facilities are brilliant and coaches will encourage you to push yourself. Every class is different so you dont get bored of the same thing every day. – Ollie W.
6. Fit Forever Cavan
Address: Kilmore Centre, Dublin Road, Mill Creek, Co. Republic of Ireland
Contact: 049-4362392
Website: https://fitforevercavan.ie/
About: Fit Forever Cavan is a gym that is fully modernised and equipped with high standard quality fitness machines. It has everything from treadmills and spin bikes to free weights and kettle bells. There is no long term contracts so you can come and go as you please. All staff are qualified and friendly. Classes are available from Monday to Friday and promise to give you a good workout. Fit Forever is definitely one of the best gyms in Cavan.
Reviews for Fit Forever Cavan:
Top class great staff great equipment if want to be build muscle increase cardio and be better version of yourself every day then this is Gym for you. – Ronan Q.
Clean and tidy place. Plenty of equipments to use. Staff were kind and friendly. Lockers were available to use. Overall a good gym 💪. – Lijo J.
Can't say a bad word about the FitForever from the countless times I was in there. Friendly and knowledgeable staff, always clean, bright and spacious and the equipment is the best around. Highly recommend 👌 – Fiachna B.
7. Transform Fitness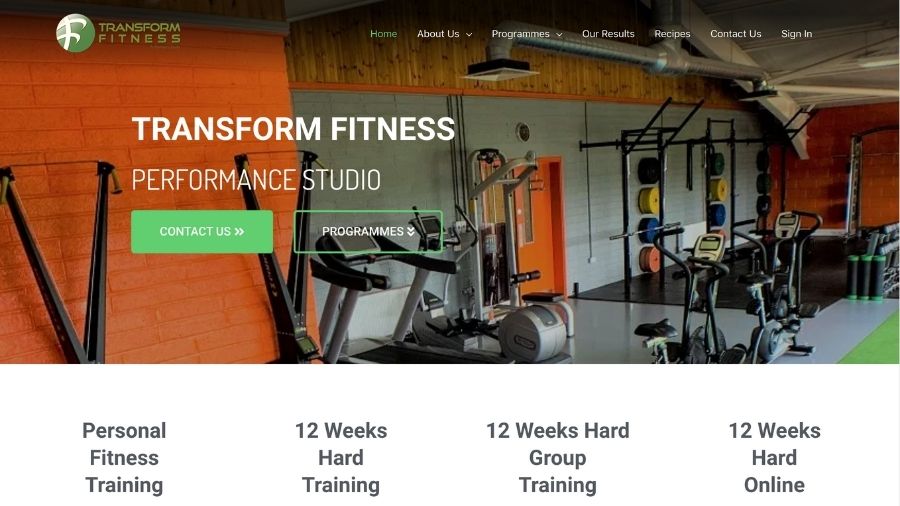 Address: Cuchullains GAA Club, Rosehill, Mullagh, Co. Cavan
Contact: 086 865 3165
Website: https://www.transformfitness.ie/
About: Transform Fitness is a gym in Cavan that offers both group and personal training. Failure is not an option at this gym. They sell results. The staff are supportive, motivational and friendly. Strength and Conditioning training is available at Transform Fitness. For anyone who serious about their training this is the place for you!
Reviews for Transform Fitness:
Much more than a gym. Transform Fitness will help you get in the best shape of your life. The personal trainers, David and Claire, are extremely helpful and knowledgeable, even with nutrition. They will set out a plan that will work for you, no jokes, no gimmicks – you make the effort, it will change your life. This is an all-around top notch fitness and health environment. Stop wasting your money with those other gyms/trainers that are not giving you results, that are not living up to their promises to you and don't care if you come in 20 days a month or none. There are lots of copy cats out there but there is only ONE Transform Fitness. Your choice!! Check them out – I promise you, you will not be disappointed. – Carol M.
I've experienced personal training with TF for almost a decade and the proof is in the pudding. Consistent results and transformations with an exceptional clientele rapport! Have and would highly recommend 👍🏽 – Dave E.
Very friendly atmosphere, always there to help….. Well equipped gym…. good programs !!! If protein shakes done gyms it would probably be the best gym in the world!!! 😊 – Claire M.
Best Gyms in Ireland