We've conducted some internet research to find the best gyms in Kildare to kickstart your fitness routine. Are you looking to start going to the gym? Or have you moved to and want to find a new gym? Then this is the ultimate list for you. The list is not ranked in order of popularity.
The following is the list:
1. Kildare Leisure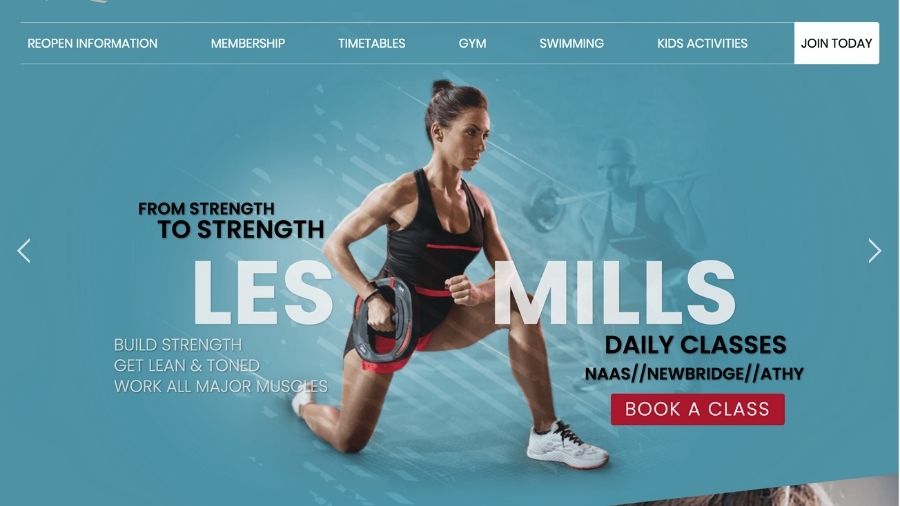 Address: K Leisure Athy, Greenhills, Athy, Co. Kildare
Contact: (059) 864 1522
Website: https://www.kildareleisure.ie/
About: Kildare Leisure is a fantastic gym located in Kildare with a range of facilities. Personal Training and fitness classes are available. There are gym challenges every couple of months that act as extra motivation. There is also a swimming pool available. It is definitely one of the best gyms in Kildare.
Reviews for Kildare Leisure:
Great gym, good classes and a clean pool. I don't know of a pool with better water quality. – Brendan K.
Great staff, lovely small gym, decent pool too – Ciaran G.
Great gym, very helpful staff – Emma D.
2. Gym Plus Naas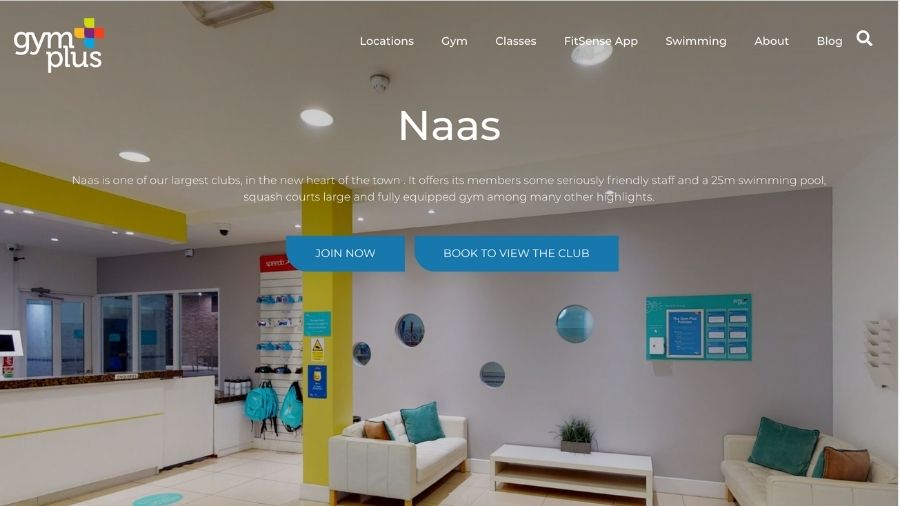 Address: Monread Ave, Monread South, Naas, Co. Kildare
Contact: 045 899 023
Website: https://gymplus.ie/locations/naas/
About: Gym Plus Naas is one of the largest gyms in the heart of the town. It offers a range of classes as well as fantastic equipment for cardio and strength sessions such as state of the art Keiser indoor bikes. The Gym Plus Naas team are industry leading professionals and will help you reach your health and fitness goals. One of the best gyms in Kildare.
Reviews for Gym Plus:
Really lovely staff and place. Have been looking for a gym that fits my lifestyle. Found it excellent service worth every penny. – Jan D.
Found the whole facility to be excellent. Staff were very friendly and helpful. Classes are brilliant. They even have a climbing wall. The gym itself is very well equipped and has everything you would need for all types of training. I've used the pool with my daughter since she was 6 months old and I've always found the pool and changing area to be tidy and very clean. I would definitely recommend this facility to anyone. – Eoin McC.
Amazing gym floor fully equipped for all types of training including cardio, resistance and functional. The pool, jacuzzi, sauna and steam room are perfect for relaxing after your workout. Loads of choice on the class timetable to suit everyone, not to mention 3 squash courts if you fancy something different. Clean facilities and friendly, helpful staff. Keep it up Gym Plus Naas! – Darragh G.
3. Ospreys Leisure Club
Address: Devoy Quarter Naas, Co. Kildare, W91 X40K
Contact: 045 881333
Website: https://www.ospreyleisureclub.ie/
About: Osprey Leisure Club has every facility you may need. The gym is fully equipped. There are multiple free classes also available. There is a swimming pool, sauna, steam room and hydro jet pool. Aerobic and spin studios are also available. There are various memberships to choose from. Ospreys Leisure Centre is one of the best gyms in Kildare.
Reviews for Ospreys Leisure Club:
Great gym and swimming pool. The staff is fantastic – Monica S.
The outdoor classes are great – in a lovely setting and safe ! Thanks to all the Life team ! 😃 – Gillie O'L.
Great equipment nice friendly staff always machines available – Michael K.
4. The KeaDeen Hotel
Address: Curragh Road, Newbridge, Co.Kildare, Ireland, W12 T925.
Contact: (0)45 431666
Website: https://www.keadeenhotel.ie/the-club.html
About: The Keadeen Hotel offers a great fully equipped gym in their leisure centre. The gym welcomes both beginners and regular gym goers. Fitness classes including yoga, and pilates are available. There is also a heated swimming pool with a hot tub, steam room & sauna available.
5. Killashee Leisure
Address: Kilcullen Rd, Killashee, Naas, Co. Kildare
Contact: 045-981600
Website: https://www.killasheeleisure.com/
About: Killashee Hotel has a range of facilities and services to offer. These include swimming pools with a jacuzzi & steam room, a fully equipped gym and fitness classes including spinning. No matter what exercise you are seeking, Killashee can accommodate you. They also offer free health checks.
Reviews for Killashee Leisure:
It is the best gym in Naas. I have used all the gyms in Naas and this is the best by far. – Chris H.
Great gym, friendly staff, love training here – Marta C.
great gym and pool. Staff are very friendly and helpful which really makes it. – David O'C.
6. Crossfit Bua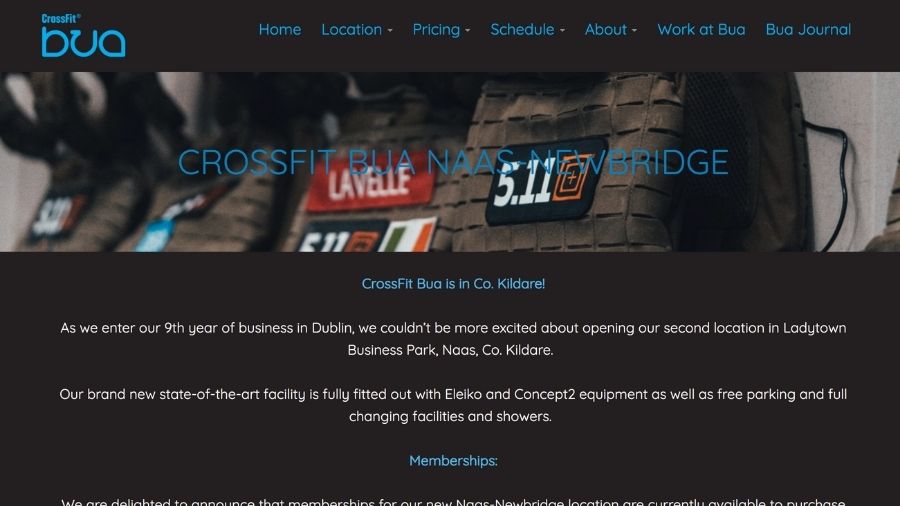 Address: W9H Ladytown Business Park, Co. Kildare, W91RT72
Contact: 01 8426974
Website: https://crossfitbua.ie/crossfit-bua-naas-newbridge/
About: Crossfit Bua is a fantastic gym in Kildare for all the crossfit lovers. They welcome newcomers with open arms. This is a great gym to get a workout that will give you a sense of achievement. Crossfit Bua is based in Newbridge.
Reviews for Crossfit Bua:
Great facility with top of the range equipment. Very friendly and welcoming. Worth a visit if in the area! – Gillian C.
World class facility, great coaches and an ever better community . – Darina D.
Best Gyms in Ireland