Are you looking for a physiotherapist in Roscommon? We researched the best physiotherapists in Roscommon, so you can get back to total physical health to hit new goals. Physiotherapists can help people who are affected by injury through movement, therapy and education. They can help you manage pain and overcome it, working with people of all ages.
The following is the list:
1. Advanced Physio West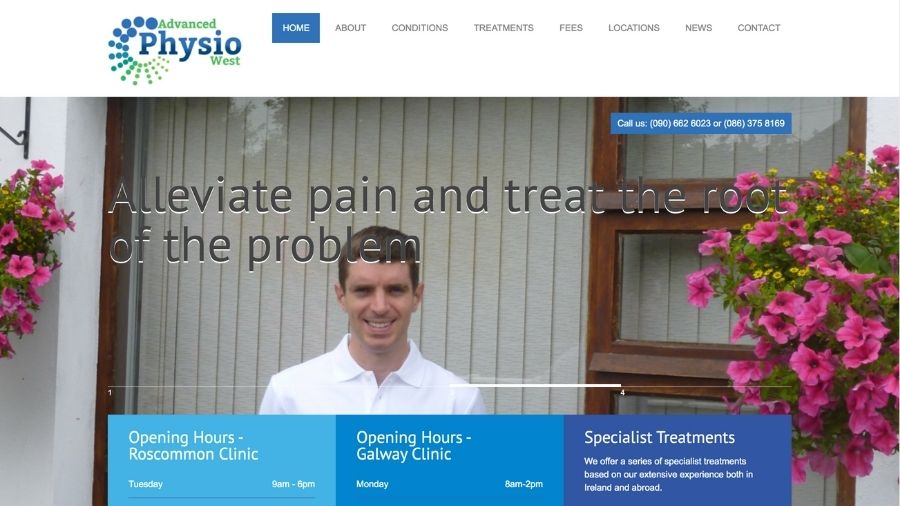 Address: Ballypheasan, Galway Road, Co. Roscommon
Contact: (090) 662 6023
Website: https://www.advancedphysiowest.ie/
About: Advanced Physio West have some of the best physiotherapists in Roscommon. They offer physiotherapy and use a wide range of treatments. Some of these treatments include manual therapy, exercise therapy, electrotherapy and orthotics. Acupuncture and dry needling are also available.
Reviews for Advanced Physio West:
Excellent facility. Paul Lennon superb Physio. Thank you. 👍🏻 – Patrick K.

Absolutely first class treatment from Paul. I was in great discomfort with my lower back. Paul helped me feel so much better very quickly. I would have no hesitation returning to him and couldn't recomend him highly enough. A wonderful physiotherapist. Thank you Paul – Majella F.
This guy is unbelievably qualified and knows what he's doing. Good guy – Ciaran D.
2. Physio First Roscommon
Address: Main St, Ballypheasan, Roscommon
Contact: 089 404 1244
Website: https://physio-first.ie/
About: Physio First Roscommon is based in Roscommon. They offer services such as physiotherapy. They treat all sorts of injuries such as musculoskeletal injuries and sports injuries.
Reviews for Physio First Roscommon:
Found Lauren to be excellent. Lovely set up and very professional. I'd highly recommend – Ollie M.
I saw Lauren at the end of my pregnancy with my regular back pain. She helped me a lot and in addition she is super kind. I really recommend! – Reka S.
Very nice physio, very happy with the treatment which was a success – Maria F.
Best Physiotherapists in Ireland