Are you looking for a Personal Trainer in Offaly? We have created the best list for you to hit your goals and reach new highs by finding personal trainers in Offaly. Personal trainers can help with nutrition, training plans and keeping you on track with your fitness goals. So what are you waiting for contact a personal trainer in Offaly today!
The following is the list:
1. The Strength & Conditioning Centre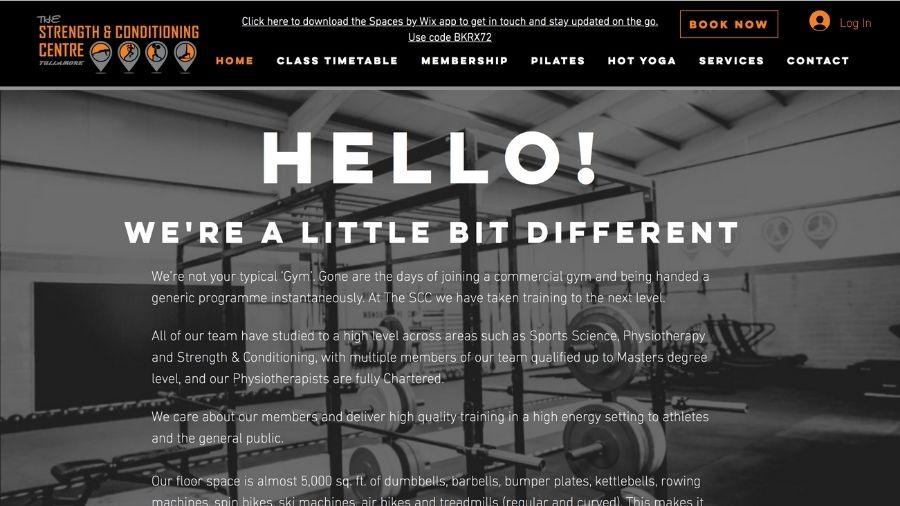 Address: Unit A & B, Cloncollig Commercial Park, Tullamore, Co. Offaly
Contact: (057) 934 1657
Website: https://www.thescc.ie/
About: The Strength & Conditioning Centre is a gym based in Offaly. They offer personal training. They have many coaches that provide 1 to 1 personal training. Personalised programmes are available. You must sign up fora minimum of 10 personal training sessions or they will not work with you.
Reviews for The Strength & Conditioning Centre:
Excellent classes, the instructors are great and very encouraging. Really enjoyed the sessions I've done. – Jackie M.
Brilliant gym with great trainers helping with every type of goal ! Excellent hot yoga classes aswell ! – Oonagh H.
Great gym, great atmosphere and classes are excellent. Coaches are very experienced and professional. Highly recommended. – Emma L.
2. Anthony Foy Fitness
Address: Croghan Demesne, Croghan, Co. Offaly, R35 A2C5
Contact: 087 799 9743
Website: https://anthonyfoyfitness.com/optin
About: Anthony Foy Fitness is based in Offaly. He offers 1 to 1 personal training and coaching. There is also a group 12 week programme available for anyone who likes training with others.
Reviews for Anthony Foy Fitness:
Anthony, you have helped me achieve goals I didn't think was possible in such a short space of time.
You also have spent quality time with me sharing your knowledge and educating me on food and exercise which I consider life lessons.
You are professional, realistic and honest and I appreciate everything you have done for me so far. – Marie D.
Joined the AFF team in Jan 2021 delighted to make the investment in myself. Anthony is full of knowledge which is easy to use and follow and at the same time, produces good results. The online portal has lots of different features on recipes, workouts etc. Highly recommended! – Monica D.
Excellent too class focused trainer with well planned workouts and checkin informational sessions. Super coaching site with everything needed to reach my personal goals. Anthony's committed highly motivational approach to his clients is outstanding and drives them to reach their targets / goals. – Deirdre F.
Best Personal Trainers in Ireland