Are you looking to attend a pilates class in Kilkenny? Here at Fitfam.ie we researched the very best pilates classes in Kilkenny and created this handy list for you. Pilates is a great method of exercise that consists of muscular strength and endurance movements. If you're looking to relieve some of that stress and tension then join a pilates class to relax that body and improve your health
The following is the list:
1. Synergy Pilates
Address: Newman House, Lower New St, Kilkenny, R95 YC86
Contact: 087 746 0980
Website: https://synergypilates.ie/
About: Synergy Pilates is a pilates studio based in Kilkenny that offers reformer pilates classes. There are 3 different levels of reformer pilates classes available. There are also other classes available such as pilates core focus and pilates flow. Beginners are welcome.
2. Everard Physio & Pilates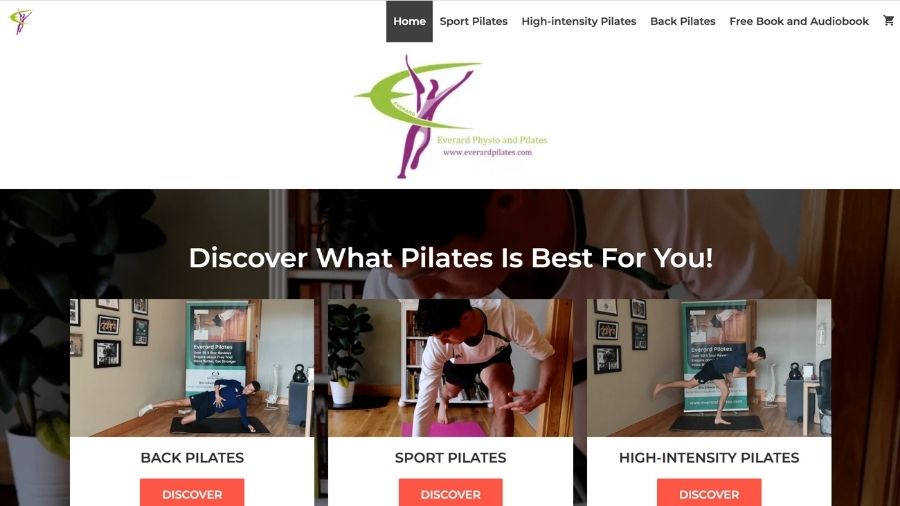 Address: St Patrick's Parish Centre, Loughboy, Gallowshill, Kilkenny
Contact: 085 220 7889
Website: https://everardpilates.com/
About: Everard Physio & Pilates is based in Kilkenny and offers a range of Pilates classes such as sports pilates, back pilates and high-intensity pilates. The classes are thought by a qualified pilates instructor. Everyone is welcome to join.
Reviews for Everard Physio & Pilates:
Really enjoyed Eoin's beginners online Pilates course. Tough class but Eoin includes really good exercises that I would not do on my own! Great to be able to watch his Youtube classes and do it at home at a time that suits me. – Paula M.
I've been struggling with a sore hip for the last few month. I've attended Eoin's in person classes a few years ago and they helped with other injuries. Decided during the COVID-19 lockdown to sign up for his online classes. 5 weeks in and my hip pain has gone. Highly recommended. – Frank B.
I have completed two blocks of Sports Pilates classes with Solutions Physio and have found them most valuable. Eoin, James and Ger deliver a class that is both challenging and enjoyable. I can see marked improvements in flexibility and core strength as well as development in my running and other work outs. I would highly recommend this class. – White W.
3. Back 2 Basics
Address: Kilkenny Retail Centre, James's St, Kilkenny, R95 NC8V
Contact: 083 844 5646
Website: https://back2basics.ie/
About: Back 2 Basics is a yoga and fitness studio based in Kilkenny. They offer classes such as beginner pilates and intermediate pilates. They also offer a yogalates class. This is a great place for anyone looking to join a pilates class. Beginner-friendly.
Best Pilates Classes in Ireland