Are you looking to attend a pilates class in Dublin? Here at Fitfam.ie we researched the very best pilates classes in Dublin and created this handy list for you. Pilates is a great method of exercise that consists of muscular strength and endurance movements. If you're looking to relieve some of that stress and tension then join a pilates class to relax that body and improve your health
The following is the list:
1. The Pilates Studio
Address: Ranelagh Court, Floor 1, Ireland, Chelmsford Rd, Dublin 6
Contact: hello@thepilatesstudiodublin.com
Website: https://www.thepilatesstudiodublin.com/
About: The Pilates Studio Dublin is a fully equipped pilates studio based in Dublin. They offer a wide range of pilates classes such as private 1 to 1 sessions, duet classes and mat pilates classes online. Beginners are welcome.
Reviews for The Pilates Studio:
Great Pilates Studio with great teachers and great equipment. I have really benefited since I joined here in 2017 as Vlada and her team have a real passion for Pilates and attention to detail. Definitely worth a visit if your thinking of doing Pilates at whatever level you are at, you wont regret it. – Joe O.
Vlada and her team teach with great precision and care. Their focused and professional approach to Pilates has given me the opportunity to learn and work hard in a fun environment for many years. I would highly recommend The Pilates Studio Dublin. – Una L.
I started Pilates with Vlada in Pilates Studio Dublin. Mainly as a complementary activity to my yoga practice. Really glad I did. It has really helped me with my deep core awareness and a feeling of greater physical space in the body. Vlada is a wonderful instructor! So patient, precise and I love her sense of humour. The equipment in this studio is amazing. A veritable torcher chamber!!! – Susan N.
2. Bodyfirm Studios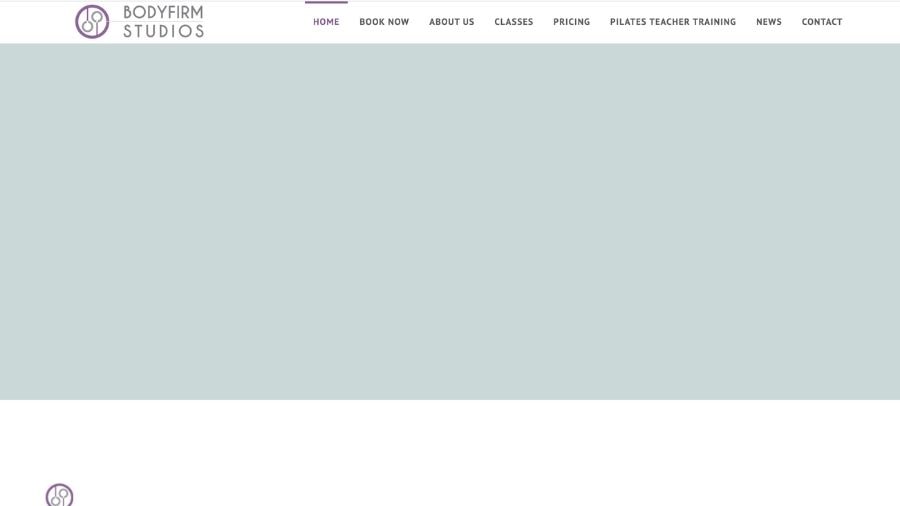 Address: Unit 14, Park Shopping Centre, 33-39 Prussia St, Dublin, D07 XE06
Contact: (01) 868 4600
Website: https://bodyfirm-studios.com/
About: Bodyfirm Studios is a pilates studio based in Dublin. They offer some of the best pilates classes in Dublin such as bodyblitz class, reformer pilates, mat pilates and clinical pilates classes. All levels are welcome.
Reviews for Bodyfirm Studios:
I have been a personal trainer and health coach for over 15 years and Bodyfirm is still my favourite Pilates Studio in Dublin. They have great instructors and a comprehensive range of classes for all levels. Love the reformer classes and the friendly atmosphere. Highly recommend! – Gary K.
Love this studio, such a friendly atmosphere. I take reformer classes here and Irene, Pamela and Emma are all excellent teachers. Cant recommend it enough. – Sheila O.
For anyone thinking of Pilates I highly recommended this studio. Experienced teachers, a full body workout guaranteed. I'll definitely be back. – Susan M.
3. Live & Breathe Pilates
Address: 20 Camden Row, Portobello, Dublin 8, D08 H294
Contact: (01) 554 9710
Website: https://www.liveandbreathepilates.com/
About: Live & Breathe Pilates is based in Dublin. They offer both in-studio and online pilates classes. Teacher training workshops are also available.
4. Pilates Centre
Address: Unit 2, The Seapoint Building, 44- 45 Clontarf Rd, Clontarf, Dublin, D03 EW65
Contact: (01) 535 9100
Website: https://www.pilatescentre.ie/
About: Pilates Centre is a pilates studio located in Dublin. They offer a wide range of pilates classes including reformer pilates, mat pilates and tower pilates. Classes are available both in-studio and online. Beginners are welcome.
Reviews for Pilates Centre:
I have been attending Pilates Centre since 2015. It is excellent in every way. All the teachers are professional and knowledgeable and give personal attention to each person. The atmosphere is friendly and uplifting. I had a foot and knee problem when I started and they have been sorted. I like the booking system and the flexibility of class times. I highly recommend this centre. – Patrica M.
I totally love this place!! Catherine Murphy is incredible. Her support and advice have me feeling so much stronger and leaner. She keeps me on track and it beats gym work anyday. LOVING IT. – Pat P.
I just did my first Pilates class and it was excellent. I did not know any of the moves but Lara explained everything in detail and corrected me when needed. I am looking forward to my next one. – Andra B.
5. Pilates Performance
Address: Grange Road Retail Park, 11 Grange Rd, Rathfarnham, Dublin 16
Contact: (01) 495 7797
Website: https://www.ppireland.com/
About: Pilates Performance is based in Dublin. They offer Pilates classes suitable to all levels from beginners to advanced. They offer a range of reformer pilates classes and mat pilates classes. Everyone is welcome to join.
Reviews for Pilates Performance :
We had a very good class with Siobhan Collins. She is very upbeat and really wants everyone to enjoy the class.
Was my first time but was made to feel extremely welcome and not at all like an eejit!! Aoife helped me where necessary and I enjoyed her class so much. – Niamh H.
Completed a great course this week with the wonderful Sarah ,an absolute fountain of knowledge and patience consider the group she had to work with lol..Very professional and she ran an excellent course in excellent facilities many thanks.l cannot recommend it enough.. – Len S.
6. Reform Pilates
Address: 2c Main St, Blackrock, Co. Dublin, A94 T0C9
Contact: 087 671 9670
Website: https://www.reformdublin.ie/
About: Reform Pilates is a pilates studio based in Dublin. They offer reformer pilates classes, mat pilates classes, pre & postnatal pilates classes and foam roller classes. Classes are available in-studio and online. Private classes are also available.
Reviews for Reform Pilates:
Sally is warm and encouraging. As a beginner, I felt confident during the class. – Shalini P.
7. Pilates Plus Dublin
Address: Bakers Corner, The Forge, Rochestown Ave, Kill of the Grange, Dublin
Contact: 085 260 4954
Website: https://www.pilatesplusdublin.com/
About: Pilates Plus Dublin is a pilates studio based in Dublin. They offer Pilates classes in-studio and online. Strength and flexibility will be tested in these pilates classes. Beginners are welcome.
Reviews for Pilates Plus Dublin:
Without a doubt, the best and most comprehensive work out! I've been doing Pilates at PPD for years and it never gets boring or easy, quite the opposite. It's challenging and at the end of each class I feel stronger and more flexible. It's good for my body and for my mental wellbeing as well 👍 Whoever says they don't sweat in Pilates, they certainly haven't tried Pilates at PPD!! – Cecilia P.
I have PPD to thank for giving me the ability to exercise despite having a bad back injury for two years. They help me to exercise safely but effectively by modifying the exercises so as not to aggravate the injury. To top it all off, I no longer experience back pain while going about my daily activities, which was something that used to drain my energy. PPD is helping me to shape a strong body. Strongly recommend to everyone! – Sophie H.
Have had a brilliant experience with PPD. Emma's attention to detail in chasing form, constantly varying the exercise selection, and being good banter means that no matter how often you go, your body is in a permanent state of adaptation, all while having a laugh. A secret weapon for those in sport, rehabbing injuries, or just wanting to be strong for life! – Davinia A.
8. Platinum Pilates
Address: 302 Rathmines Rd Lower, Rathmines, Dublin 6, D06 R3K6
Contact: hello@platinumpilates.ie
Website: https://www.platinumpilates.ie/
About: Platinum Pilates is a pilates studio based in Dublin. They offer reformer pilates classes, prenatal pilates and private pilates classes. There are 3 different level reformer pilates classes so there is a pilates class suitable for everyone.
Reviews for Platinum Pilates:
The Total Body Pilates is brilliant for strengthening the whole body and helps me combating stiffness and soreness from sitting at a desk all day. The instructors are knowledgeable and their positivity and motivation is inspiring. I used to do the reformer pilates and barre classes in studio but have to say this is one of the better online classes i have come across. Thanks for your excellent service. – Daniela W.
Best wishes to Maire Dee who is moving on to new adventures! It has been really great having you as our Platinum Pilates teacher over the last year and more. I had a serious back injury which had stopped me moving much and now I am doing Reformer and running to class! My husband James saw the transformation and he took up exercise for the first time ever and now does Reformer with great results! Thank you for encouraging and pushing us and for simply being you- I especially loved your Platinum Barre classes as I had never done any dance type exercice before and discovered I really love it. Wishing you all the best in everything you do. – James M
Superb class with John Fagan tonight in the Stillorgan studio..highly recommend his Athletic Conditioning, great instructor. – Paul H.
9. Life Balance
Address: 6 Brookfield Ave, Blackrock, Dublin, A94 X9C7
Contact: 086 346 8261
Website: https://www.lifebalance.ie/
About: Life Balance is a pilates studio located in Dublin. They offer a range of Pilates classes including reformer pilates, mat pilates, rehab pilates and pilates for kids. Private sessions are also available at Life Balance. There is a class for everyone at Life Balance.
Reviews for Life Balance:
Joe is a terrific Pilates instructor. My excellent physio thinks very highly of him so, although initially nervous about attending any Pilates classes in case I ended up with an injury, I felt reassured by my physio's opinion of him. Off I went to a few one on one sessions with Joe and I knew immediately that I was in the hands of a cosummate professional. I then joined one of Joe's back reformer classes. They are excellent. I look forward to them each week and my core strength and stability has improved hugely. I have some cervical spine/ shoulder issues and Joe makes sure that I never do anything that would compromise them. I would recommend Joe and his studio to anyone who wants to enjoy excellent Pilates classes, while at the same time being 100% confident that their instructor will always ensure that they will never do anything that can cause injury or harm. Thanks Joe!👍 – Raphael K.
What a great place! Pilates classes are amazing! Joe is an absolute top instructor and massage therapist. He has also helped me privately numerous times to get me back to fitness after injuries, and made sure I strengthen my body to prevent any future problems. I couldn't recommend this place highly enough. – Patryk S.
I cannot recommend Joe highly enough. Went to him with frozen shoulder on a recommendation and he wouldn't even touch it for fear of causing any damage, advised gp, which I did. He followed up with a call a few days later and saw me once inflammation had gone down. A really genuine, knowledgeable guy, really impressed by service offered, no messing around and fairly priced. – Jennie C.
Best Pilates Classes in Ireland