Are you looking to attend a pilates class in Clare? Here at Fitfam.ie we researched the very best pilates classes in Clare and created this handy list for you. Pilates is a great method of exercise that consists of muscular strength and endurance movements. If you're looking to relieve some of that stress and tension then join a pilates class to relax that body and improve your health
The following is the list:
1. Lauras Pilates
Address: Kettle St, Dough, Lahinch, Co. Clare, V95 AH28
Contact: 087 950 3732
Website: https://www.lauraspilates.ie/
About: Lauras Pilates is a pilates studio based in Clare. They offer a range of different pilates classes such as mat pilates, reformer pilates, women's pilates, beginner pilates and intermediate pilates. There are also pregnancy pilates courses and classes are available in the studio, on-demand and online.
Reviews for Lauras Pilates:
I highly recommend Laura's "Strong Moms" class. As a physiotherapist & mother of two small children, this class helped me to meet my goals of increasing my core & pelvic floor strength, decrease my back pain, improve my flexibility. The online class was perfectly convenient for the imperfect demands of working full time & family life. Laura is a brilliant teacher & is completely invested in helping her clients meet their goals & improve their wellness. – Lexi K.
I have been working out with Laura and her team over the last year both in person when possible and then virtually during the 3 Irish lockdowns. When I started I was a novice at Pilates, 65lbs heavier and suffering from a shoulder injury. During this last lockdown I have been doing both the mat and the fusion Pilates classes – alternating them daily. I feel like a new person. I have built up my core strength, regained most of the range in my bad shoulder and shaped those awkward bits. I don't know what I would have done without Laura's classes during our dark winter lockdown. I recommend alternating the Mat and Fusion classes. Good Luck. – Janet H.
I attended Laura for Pilates classes. Found her studio very spacious and inviting. Laura is an extremely knowledgeable teacher who is very patient with her clients. I would highly recommend her to others. – Kay G.
2. You Therapies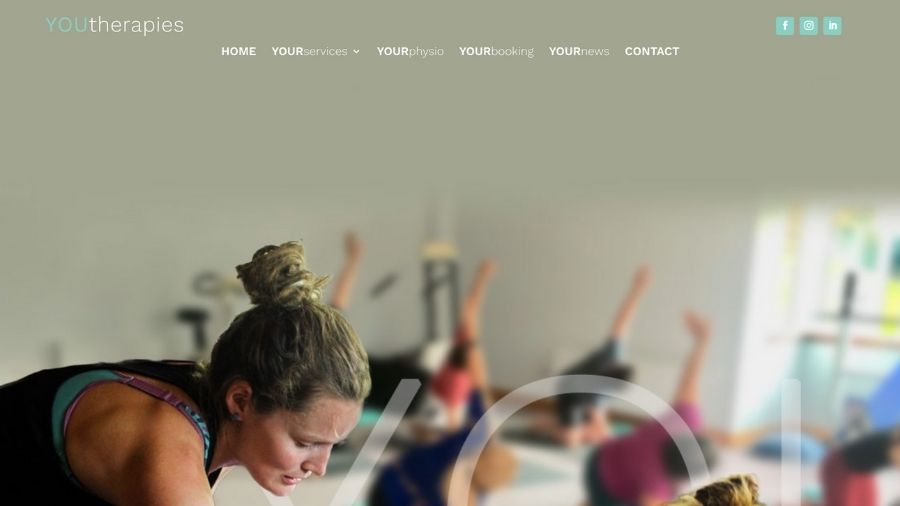 Address: Claureen House, Lahinch Road, Ennis, Co. Clare, V95 Y330
Contact: 089 213 3005
Website: https://youtherapies.ie/
About: You Therapies is based in Clare. They offer 1 to 1 private pilates classes as well as group Pilates classes. It is recommended that you do at least 1 private class before joining the group class. You Therapies is definitely one of the best pilates classes in Clare.
Reviews for You Therapies:
I have worked with Aideen for a number of services – 1:1 physio, pilates and post-natal programme. Aideen is extremely knowledgeable and has been fantastic to work with. I most recently took part in the postnatal programme – this was well-planned, prepared and individualised, despite being in a small group setting. Thanks so much Aideen! – Ciara M.
Great class!!! Great instructor with invaluable experience. I would highly recommend this prenatal class as it helped me immensely and it was equally enjoyable. Thanks so much Aideen!!! – Fiona O.
Love all my Yoga classes in Quin. Fantastic teacher with a real interest in what she teaches. Always wanting to improve the client. – Aoife O.
3. Excel Physiotherapy
Address: Unit M1 A, Smithstown Industrial Estate, Shannon, Co. Clare
Contact: (065) 686 4000
Website: https://excelphysio.ie/
About: Excel Physiotherapy is located in Clare. They offer physiotherapy and pilates classes. The class is led by a qualified physiotherapist. The classes will help improve your flexibility, posture and increase your energy.
Best Pilates Classes in Ireland