Are you looking for a yoga class in Tipperary? We have conducted some research into yoga classes in Tipperary and have compiled the definitive list for you to get started in Yoga. Maybe you're a beginner who wants to start, then here is a great place to get started
The following is the list:
1. Tipperary Yoga & Meditation Centre
Address: Tipperary Yoga & Meditation Centre, Rosnacananee, Drombane, Thurles, Co. Tipperary, E41 V3K0
Contact: 087 393 9818
Website: https://tipperaryyoga.com/
About: Tipperary Yoga & Meditation Centre offers yoga classes and retreats. All levels and all ages are welcome.
2. Cashel Yoga
Address: Main St, Boherclogh, Cashel, Co. Tipperary
Contact: 089 420 8581
Website: https://cashelyoga.business.site/
About: Cashel Yoga is a yoga studio in Tipperary. They offer classes and workshops. Classes range in price.
3. Physiofit Nenagh
Address: 17 Pearse St, Nenagh South, Nenagh, Co. Tipperary
Contact: 086 833 4111
Website: https://www.facebook.com/physiofitnenagh/
About: Physiofit Nenagh is based in Tipperary. They offer services such as pilates and yoga classes. The styles they offer are Vinyasa, Yin and Hatha. Beginners are welcome.
4. Yoga Herbalist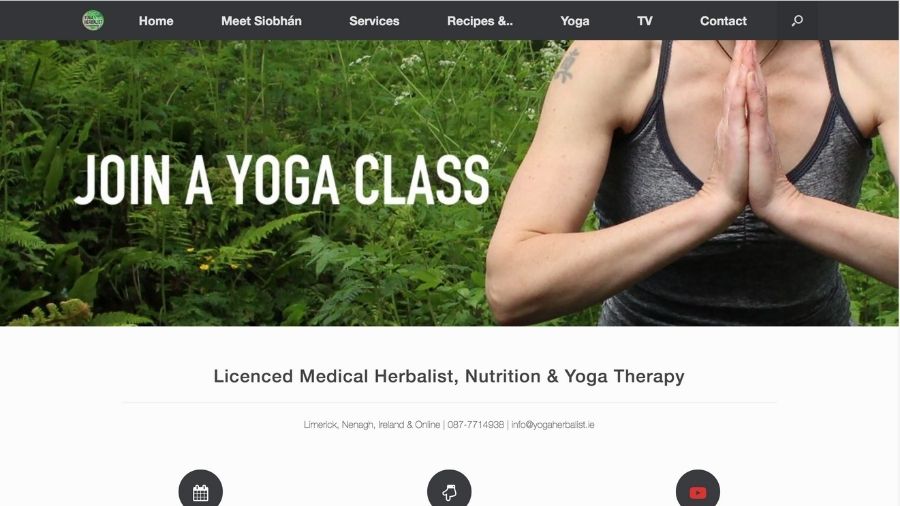 Address: Albany House, Summerhill, Nenagh North, Nenagh, Co. Tipperary
Contact: 087 771 4938
Website: https://siobhanshinnors.ie/
About: Offers consultations in vital Nutrition. Personalised reports are emailed within 3 working days following a consultation. Online courses & Online shop with access to herbal formulas & Supplementation.
What People Have to Say About Siobhanshinnors.ie
Siobhan's knowledge and experience is a wonderful resource to have available at a local level. Her guidance, recommendations and support have been a great benefit. I would highly recommend Siobhan's expertise and approach to healing and wellness. – Mary C.
I have Osteoporosis for a number of years. After deciding to go off conventional medicine I consulted Siobhan who put me on Herbs and a change in diet. I had my third Dexa Scan two weeks ago. My doctor phoned me today to say I don't have Osteoporosis anymore I now have Osteopenia. I am so delighted. Thank you Siobhan. – Brenda M.
Best Yoga Classes in Ireland