Are you looking for a yoga class in Kilkenny? We have conducted some research into yoga classes in Kilkenny and have compiled the definitive list for you to get started in Yoga. Maybe you're a beginner who wants to start, then here is a great place to get started
The following is the list:
1. The Yoga Barn Retreat
Address: Brabstown, Ballymagill, Co. Kilkenny
Contact: 087 984 1857
Website: http://theyogabarn.org/
About: The Yoga Barn Retreat is located in Kilkenny. They offer workshops and classes on the retreat. There are lots of different classes and styles used such as Yin, Vinyasa and Ashtanga. These classes are done both in studio and online.
2. Back 2 Basics
Address: ​KILKENNY RETAIL CENTRE, James's St, Kilkenny, R95 NC8V
Contact: 083 844 5646
Website: https://back2basics.ie/
About: Back 2 Basics is a yoga and fitness studio in Kilkenny. It is one of the best yoga classes in Kilkenny. They have classes online and in studio such as Sunrise Yoga, Yin Yoga, Yoga Flow and Yogalates.
3. Infinity Fitness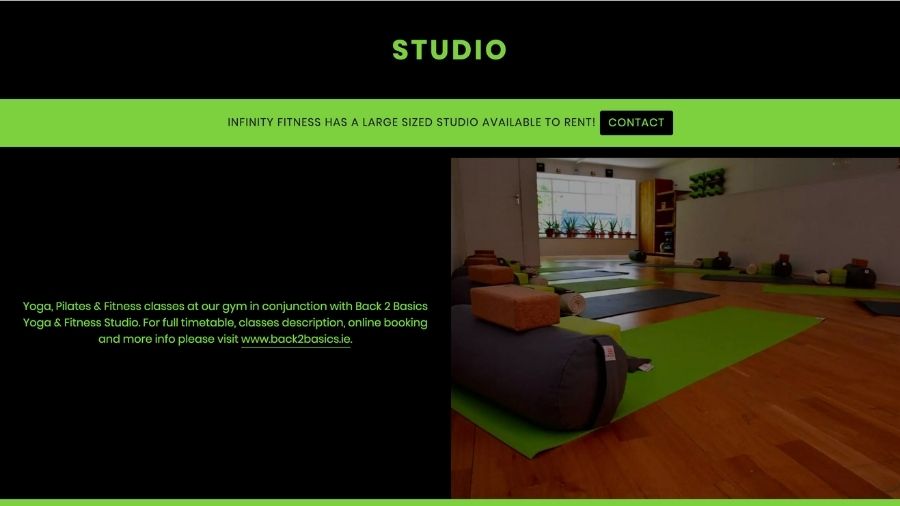 Address: James Street House, James's St, Gardens, Kilkenny
Contact: +353 87 063 9524
Website: https://infinityfitness.ie/
About: Infinity Fitness has a large studio space where yoga and pilates are practiced. They work in conjunction with Back 2 Basics.
Best Yoga Classes in Ireland