Are you looking for a yoga class in Offaly? We have conducted some research into yoga classes in Offaly and have compiled the definitive list for you to get started in Yoga. Maybe you're a beginner who wants to start, then here is a great place to get started
The following is the list:
1. The SCC
Address: Unit A & B Cloncollig Commercial Park, Tullamore, Co. Offaly, R35 XK24
Contact: +353 (0) 57 934 1657
Website: https://www.thescc.ie/
About: The SCC is a gym in Offaly with services such as hot yoga. It is practiced in a room with a temperature of 40 degrees celsius. Classes are both 60 minutes and 90 minutes.
2. Yoga Ness Ireland
Address: ​John's Pl, Townparks, Birr, Co. Offaly, R42 YX50
Contact: 087 937 8856
Website: https://www.yoganessireland.ie/
About: Yoga Ness Ireland is based in offaly and ran by a woman named Ness Feehan. Ness is a yoga teacher and Ayurvedic Practitioner. There are different yoga classes available such as chair yoga and flow yoga.
3. One Health
Address: 12b, Axis Business Park, Co. Offaly
Contact: 085 849 1137
Website: https://www.onehealth.ie/
About: One Health offers physiotherapy, yoga, pilates and nutrition advice. The yoga classes last 60 minutes and the style is vinyasa.
4. Linann Yoga
Address: Cloneygowan, Clonyquin, Clonygowan, Co. Offaly
Contact: 087 985 2682
Website: https://www.linannyoga.com/
About: Linann Yoga is located in Offaly and provides weekly group yoga classes online. There is also a yoga channel on the website where you can pick a class and style that suits you. Yoga teaching courses are also available.
5. Rahan Gym
Address: Rahan Community Hall (73.54 mi), Rahan, Ireland,
Contact: (057) 935 5626
Website: https://www.facebook.com/rahangym/
About: Rahan gym is based in Offaly and offers classes such as yogapilates. These classes take place on a wednesday evening at 7pm. Beginners are welcome.
6. Root To Light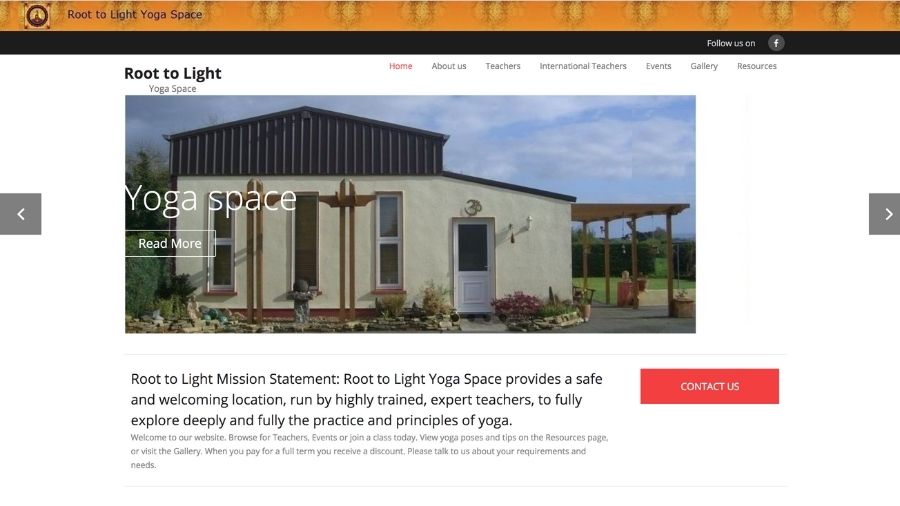 Address: Root to Light, Wood of O, Tullamore, Co. Offaly, R35 X0H3
Contact: 086 379 6776
Website: http://www.roottolight.com/
About: Root To Light is a yoga centre in Offaly. It has a range of classes with different teachers, some are international. They also provide teacher training courses. All levels are welcome.
Best Yoga Classes in Ireland